We sell tuning parts of Made in Japan to the world.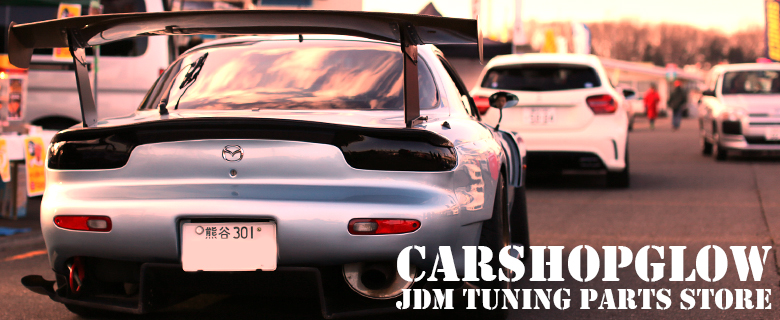 JDM Parts Online Store|CarshopGLOW
Team ARVOU Victory Commemorative Sale -9/30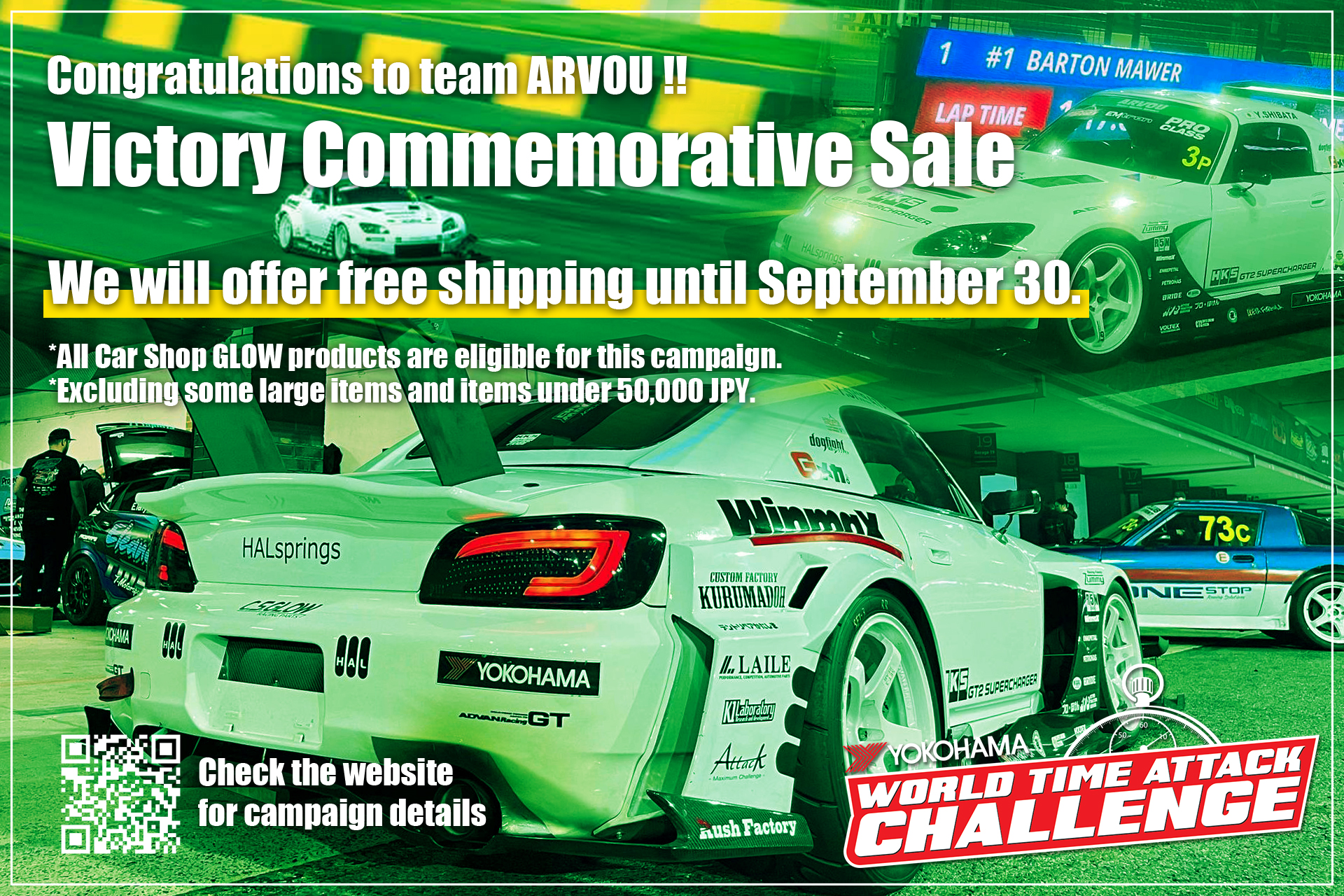 ARVOU S2000 won the Pro Class S-Tyre category at WTAC 2023 in an impressive performance.
As a commemorative sale to celebrate the victory, we will offer free shipping until September 30.
* All Car Shop GLOW products are eligible for this campaign.
* Excluding some large items and items under 50,000 JPY.
Instant delivery product list
Car Shop Glow original custom TOYOTA 86 aluminium passenger foot rest plate(blue・Orange・pink)

General-purpose front under panel FRP

Car Shop Glow original MAZDA Miata MX-5 NC aluminium passenger foot rest plate sand blast type (blue, gray, orange, purple)

Car Shop Glow original custom Miata/Mazda Mx5 (NC) aluminium passenger foot rest plate

Car Shop Glow original GT Wing End-Plate Make of wet carbon

Car Shop Glow original RX7 FD3S original LED tail lights Ver.1

Car Shop Glow original NISSAN SILVIA S14/S15 aluminium passenger foot rest plate sand blast type (blue, gray, orange, purple)

Car Shop Glow LED Tail Lamp Ver.1 for Eunos Cosmo (flowing Turn signal)

Car Shop Glow custom original RX-8 SE3P aluminum foot rest plate(blue・Orange・pink)
Limited quantity,with defects
Popular tuning parts & Feature items
Mazda (NC) Roadster/Miata/Mx5 Car Shop Glow RS Spec Coilovers

Mazda RX-8 SE3P Car Shop Glow RS Spec Coilovers

FD3S RX-7 Car Shop Glow Full Titanium Muffler 90Φ (rear only, without CarShopGLOW plate)

Multi-deflector (under panel fall prevention tape)

FD3S RX-7 Car Shop Glow Full Titanium Muffler 90Φ(Rear only, with CarShopGLOW plate)

Mazda RX-7 FD3S Car Shop Glow RS Spec Coilovers

Car Shop Glow original Rear Duck tail RX7 FD3S Make of wet carbon