We sell tuning parts of Made in Japan to the world.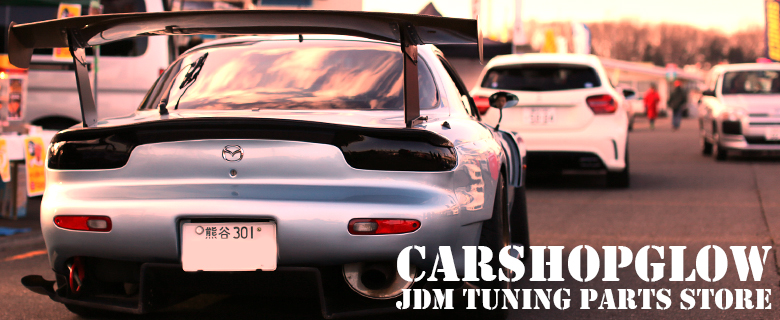 JDM Parts Online Store|CarshopGLOW
infomation
Notice: CSG original FD3S tail lights will be made with brand new housings
We have been making our original FD3S tail lights out of housings taken from ore-owned cars.
However, the market price of the used housings have been going up as the number of FD3S have been decreasing.
Therefore, we have decided to make our FD3S tail lights using brand new housings.
We appreciate your understanding.
2020.11.19
CEO Yukimitsu Hara
Limited quantity,with defects
Popular tuning parts & Feature items