Under Suzuki dry carbon general-purpose front under panel Ver.4 (under panel body only)
General Purpose / EXTERIOR & AERO / Under Suzuki
Under Suzuki made tuning parts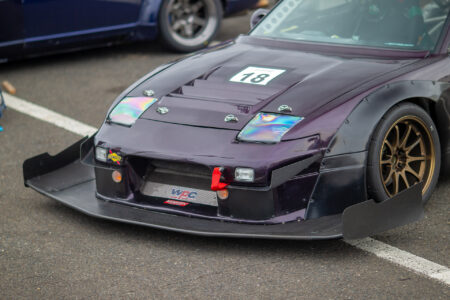 | | |
| --- | --- |
| Model | General Purpose |
| Category | EXTERIOR & AERO |
| Brand | Under Suzuki |
About the product
Under Suzuki Dry carbon General-purpose front under panel Ver.4 under panel body. Side wings are sold separately.
Click here for details on the side wing
The product is a dry carbon item using an autoclave. The hollow honeycomb structure realizes ultra-lightweight and high strength.
It is a new unused product and a made-to-order product.
About product price and shipping fee
Please contact us for shipping charges.
Compatible models
It is a general-purpose product.
Installation
If you bring your vehicle to our showroom (Nerima-ku, Tokyo), you can also paint and install it. Please contact us for wages.
Others
It is basically a made-to-order product. The basic delivery time is around one month, but it may change depending on the factory situation, so if you are in a hurry, please check the delivery date before ordering.