TCP Magic G-FACE Wide Body Kit Type TT Full Kit
FD3S RX-7 / EXTERIOR & AERO / TCP MAGIC
TCP MAGIC made tuning parts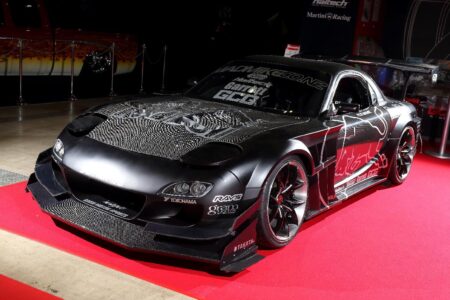 | | |
| --- | --- |
| Model | FD3S RX-7 |
| Category | EXTERIOR & AERO |
| Brand | TCP MAGIC |
It is a full set price of G-FACE wide body kit type TT CF version.
The contents are as follows.
1, front bumper
2, wide body kit type TT 6 pieces
3, front diffuser type TT made of carbon/FRP
4, front canard type TT full carbon
5, front fender diffuser type GT full carbon
6, front side canard type TT full carbon
6 points set price
add to:
Only the front fender diffuser type GT full carbon is clear painted.
Note:
Please be careful when installing the front diffuser.
Since the downforce effect increases, please make and attach stays etc. from the frame.
Installation
If you bring your vehicle to our showroom (Nerima-ku, Tokyo), you can also install it. Please contact us for wages.