Ready Go Next RGN CTA Dry carbon rear gate for FD3S RX-7
FD3S RX-7 / EXTERIOR & AERO / Ready Go Next
Ready Go Next made tuning parts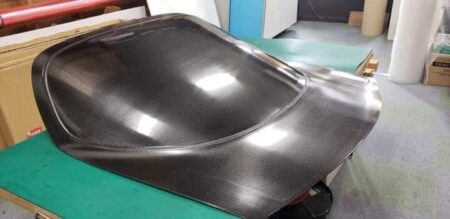 | | |
| --- | --- |
| Model | FD3S RX-7 |
| Category | EXTERIOR & AERO |
| Brand | Ready Go Next |
Ready Go Next RGN CTA Dry carbon rear gate (rear hatch) for FD3S RX-7.
Weight comparison
Normal gate + glass: about 25 kg
FRP gate + acrylic: about 13 kg
FRP rear gate integrated type: about 9 kg
RGN CTA dry carbon rear gate integrated 4-point bonpin specification: 3.8 kg
*The front side genuine hinge can be processed and installed.
* Please attach the wing to the body side.
Please feel free to contact us regarding shipping and delivery times.