Ready Go Next FD3S RX - 7 Helical short antenna KIT (carbon type)
FD3S RX-7 / EXTERIOR & AERO / Ready Go Next
Ready Go Next made tuning parts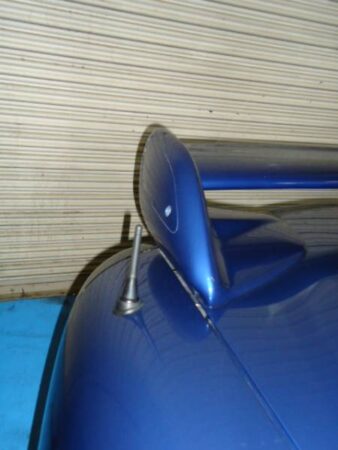 | | |
| --- | --- |
| Model | FD3S RX-7 |
| Category | EXTERIOR & AERO |
| Brand | Ready Go Next |
FD3S RX – 7 This is a kit that removes the antenna part of the genuine electric antenna and mounts the short antenna.
Spacers of exclusive design are attached so that gaps are formed in the pedestals and antennas that tend to be diverted etc., so that the mounting angle etc. become unnatural.
High sensitivity helical short antenna is adopted as an antenna.
* Depending on the area, sensitivity may be slightly lower than genuine (especially AM)
Items included in the kit
・ Dedicated helical short antenna
・ Mounting adapter, others
・ Mounting parts 1 type
・Instructions