N-ONE Racing Dry carbon made SUNDOME fender for 350Z
350Z / EXTERIOR & AERO / N-ONE Racing
N-ONE Racing made tuning parts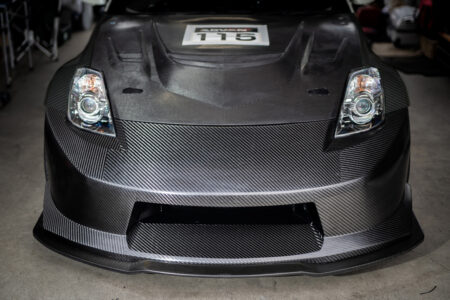 | | |
| --- | --- |
| Model | 350Z |
| Category | EXTERIOR & AERO |
| Brand | N-ONE Racing |
When you select the country, shipping fee(Japan Post) will be calculated automatically.
But due to the Coronavirus situation, Japan Post is only accepting sea freights for most countries at the moment.
If you want the item sooner, please let us know.
We could set up the shipping with alternative carriers.
"SUNDOME" front bumper for 350Z made by N-ONE Racing.
The legendary amateur driver who recorded for the first time in history as an amateur at the Tsukuba Circuit, the sanctuary of Time Attack, will be a front bumper designed by Mr. Tajimaru for his own 350Z.
Products can be selected from FRP specifications, some wet carbon specifications, and full dry carbon specifications * You can select from the purchase screen.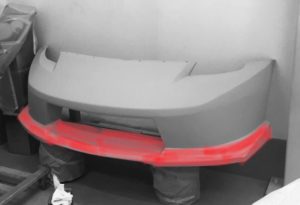 Some wet carbon specifications are made of lip and opening with wet carbon. Since the carbon part is made wider, I think you can mask the border when painting.
Regarding the mounting method, etc., there is a balance between the under panel(Sold separately) and other aero parts.
* General-purpose stays and screws are included, but we recommend that you prioritize matching the current vehicle.
* Under panel is not included.
In addition, the bumper has a long nose and is easily affected by wind, so please ensure that the mount and stay are strong enough before mounting.
Delivery destinations are limited to corporations such as shops and goldsmiths. Private home is not possible.
This product is made to order, so delivery time is about 2 months. Please contact us if you are in a hurry.