Esprit Yaris GT Wing-E06 (all dry carbon)
GR Yaris / EXTERIOR & AERO / ESPRIT
ESPRIT made tuning parts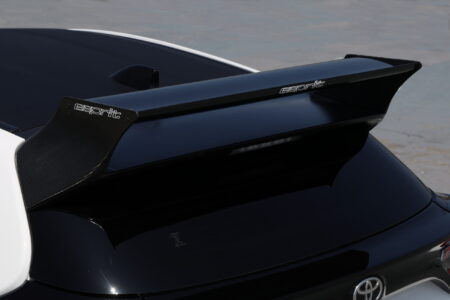 | | |
| --- | --- |
| Model | GR Yaris |
| Category | EXTERIOR & AERO |
| Brand | ESPRIT |
Although it is a compact car that draws the flow of Vitz, it has a lineup of two drive types, front-wheel drive and four-wheel drive, and Toyota Yaris, which also participates in the WRC rally. The Esprit GT Wing has appeared on the Yaris.
There are two types of GT wing materials for Esprit GR Yaris: full wet carbon and full dry carbon. You can also purchase a hybrid type that uses dry carbon only for the mounting base on the wet carbon wing.
Please feel free to contact us for delivery date, shipping fee, etc.