General-purpose front under panel wet carbon
General Purpose / EXTERIOR & AERO / CarShopGLOW
CarShopGLOW made tuning parts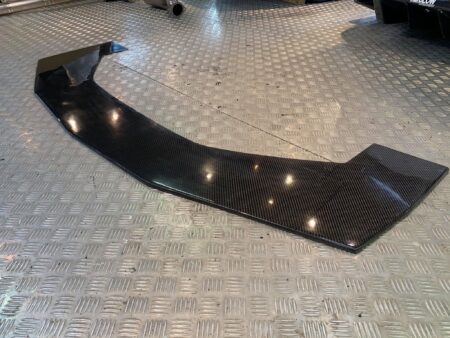 | | |
| --- | --- |
| Model | General Purpose |
| Category | EXTERIOR & AERO |
| Brand | CarShopGLOW |
I made a simple type instrument panel that can be easily installed by listening to the fact that the proper instrument panel is expensive, the labor cost is quite high, and it is difficult to think of the shape. It's a simple instrument panel, but it has a downforce.
Notes on installation
This product was designed on the assumption that it will be fixed to the bumper, but downforce will occur accordingly. If you have a prominent tooth like the FD3S RX-7 in the installation image, be sure to use the dedicated multi-deflector. Take measures to prevent it from falling off.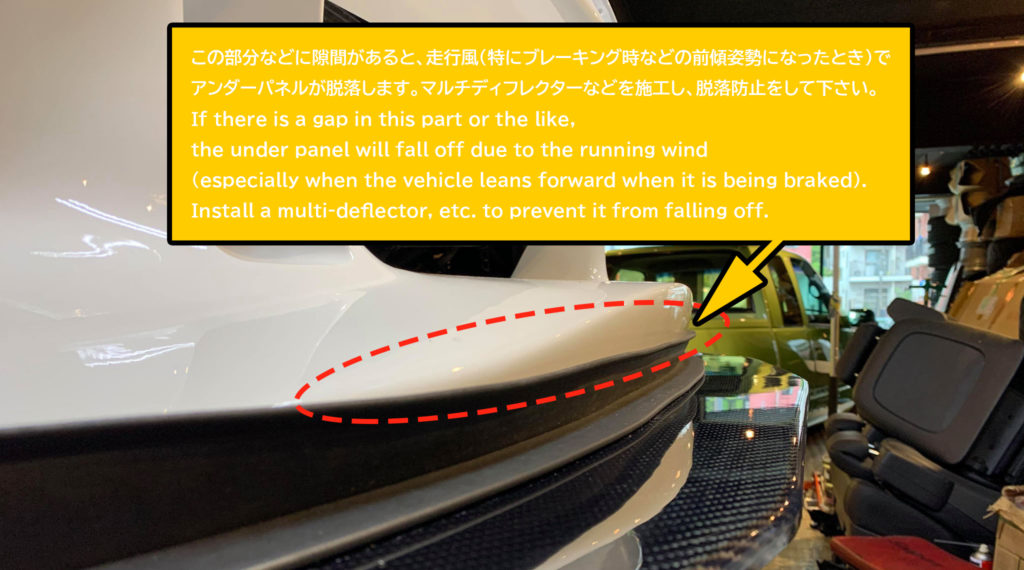 If air is trapped in the gap between the bumper and the instrument panel, it will always fall off at around 120km/h. Also, after installation, if the under panel body is obviously shaky, it will also fall off.
If you fix it firmly to the bumper body and attach a dedicated multi-deflector, it did not fall in the speed range of the Tsukuba circuit, but check the mounting parts regularly and take measures to prevent it from falling off.
* In the case of a design such as RE Amemiya made bumper where the center part stands up and slopes downward, attach it carefully so that the upper part of the multi-deflector does not enter the gap between the bumper and the instrument panel. please. (The vehicle in the image is fixed to the tip of the bumper with a nutsat + large washer at a pitch of about 150 mm as shown below.)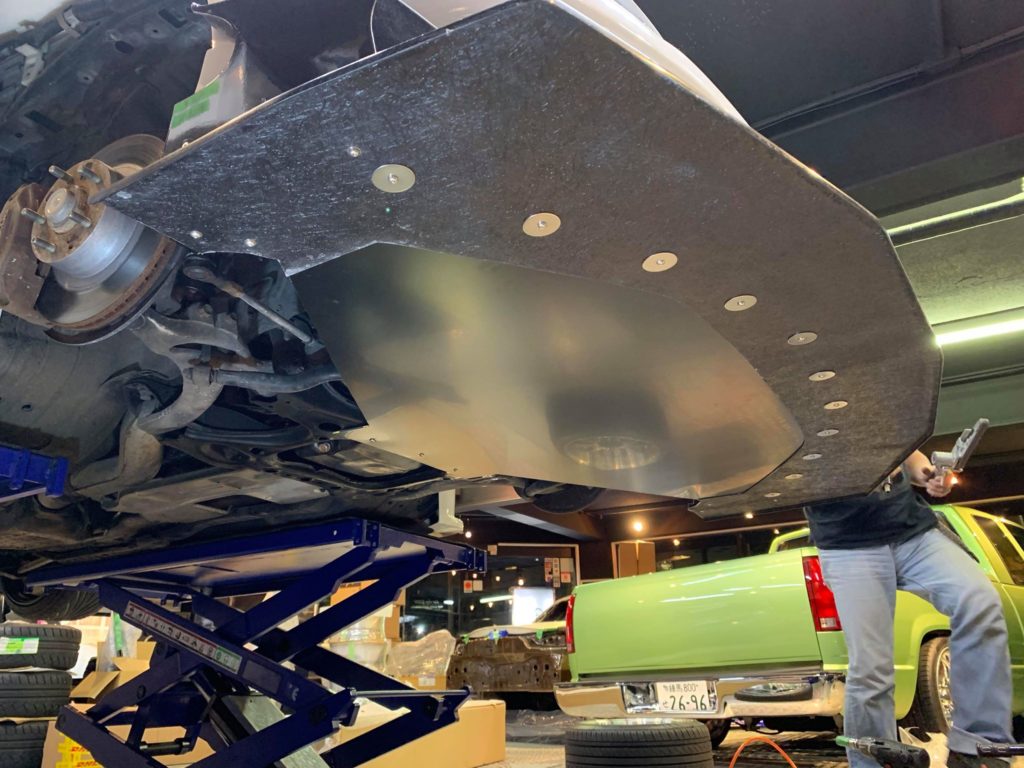 If you are worried about installation, please be sure to install at a professional shop. Also, when running on a circuit with a high speed range such as Fuji Speedway or Sports Land SUGO, some reinforcement is required. Our company will not be held responsible for any troubles such as removal due to improper installation. Please understand this in advance and take full responsibility at your own risk. I will.
About shipping
This product can only be delivered to maintenance shops, corporate offices and stores, or Daiichikamotsu Sales Office. Please note.
The shipping fee is 5,000 yen (excluding tax).
In other areas and remote islands, an additional fee will be charged. Please contact us for details.
Installation
If you bring your vehicle to our showroom (Nerima Ward, Tokyo), you can also install it. Please contact us for wages.