Car Shop Glow RX-7 FD3S 'hachimaki' Front window Banner(gold)
FD3S RX-7 / STICKER & GOODS / CarShopGLOW
CarShopGLOW made tuning parts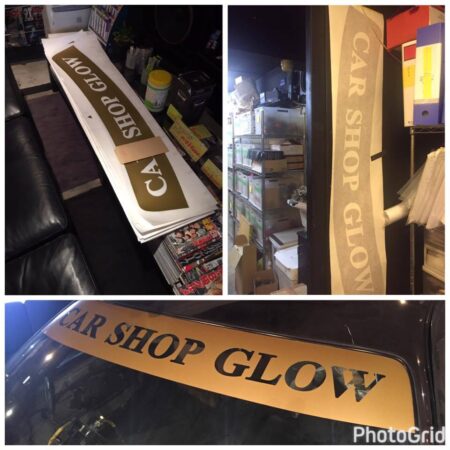 | | |
| --- | --- |
| Model | FD3S RX-7 |
| Category | STICKER & GOODS |
| Brand | CarShopGLOW |
[Description of item]
RX-7 FD3S car shop glow hachimaki (gold) will be.
Since it has taken R so that the bottom surface does not round after pasting on the vehicle, it is straight and cool!
[About goods]
Circuit and event exclusive goods
It is an amount of money for one car / one sheet.
[Conformity model]
RX-7 FD3S 1 to 6 types.
[Mounting】
We made a little big, so please use the cutter with the cutter when pasting.
[Others]
We always stock, but occasionally it is missing items.
Those who hurry please check the delivery date before ordering.
We also welcome business sales, so please contact us.