RE amemiya LEVEL MAN I/C KIT(V-mount) RX-7 FD3S
When you select the country, shipping fee(Japan Post) will be calculated automatically.
But due to the Coronavirus situation, Japan Post is only accepting sea freights for most countries at the moment.
If you want the item sooner, please let us know.
We could set up the shipping with alternative carriers.
Model

FD3S RX-7

Category

ENGINE

Brand

RE Amemiya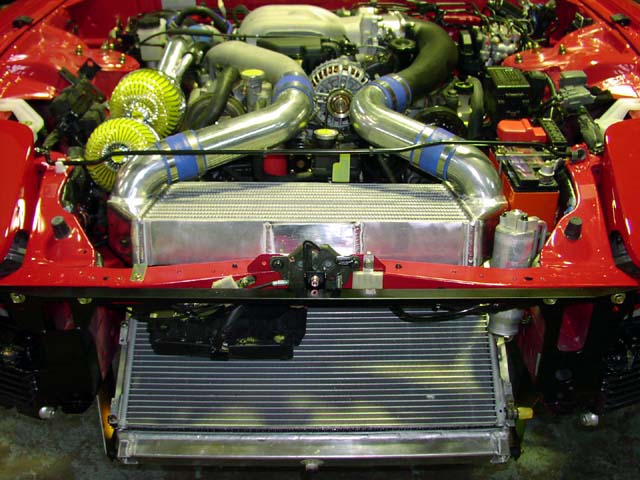 [Product description]
RE Amemiya Level Man I/C Kit (V mount) for RX-7 FD3S.
By mounting the intercooler and radiator horizontally, the outlet for cooling air is reliably secured and heat dissipation is achieved.
The intercooler uses a three-layer core with high cooling efficiency and low pressure loss, and the radiator is better than the conventional three-layer aluminum radiator.
The capacity is increased by 10% to further enhance the cooling effect.
Please replace the battery with a dry battery before mounting.
If you do not replace it, we recommend that you move the battery installation position to the trunk.

1, aluminum three-layer radiator
2-3 layer intercooler
3, aluminum intercooler piping
4, mounting stay
5, silicone hose band
6, electric fan extension harness
6 points set price
[About the product]
Brand new unused
[About compatible models]
RX-7 FD3S type 1-6
[Installation]
If you bring your vehicle to our showroom (Nerima Ward, Tokyo), you can also install it.
Please contact us regarding wages.
[Others]
If the manufacturer is out of stock, you may have to wait about 3 weeks.
If you are in a hurry, please confirm the delivery date before ordering.