RE amemiya LEVEL MAN I/C KIT(V-mount) RX-7 FD3S
Model

FD3S RX-7

Category

ENGINE

Brand

RE Amemiya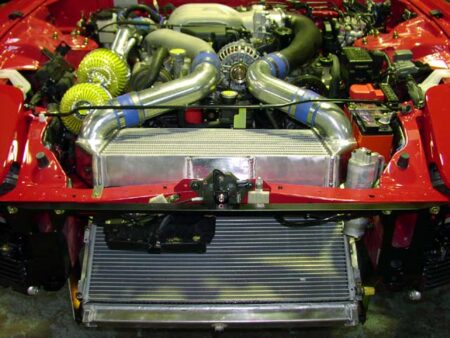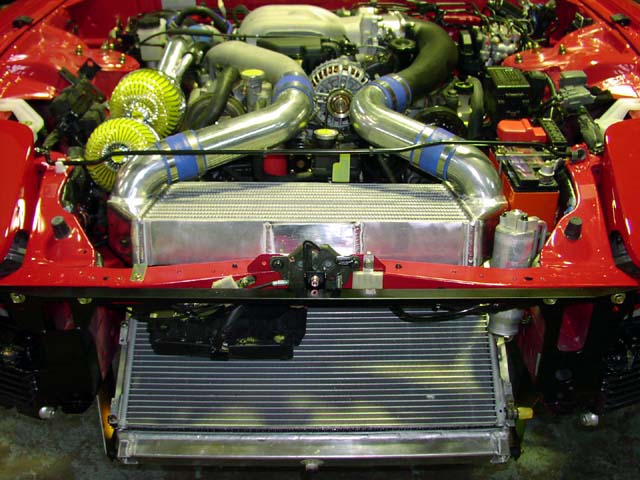 [Product description]
RE Amemiya Level Man I/C Kit (V mount) for RX-7 FD3S.
By mounting the intercooler and radiator horizontally, the outlet for cooling air is reliably secured and heat dissipation is achieved.
The intercooler uses a three-layer core with high cooling efficiency and low pressure loss, and the radiator is better than the conventional three-layer aluminum radiator.
The capacity is increased by 10% to further enhance the cooling effect.
Please replace the battery with a dry battery before mounting.
If you do not replace it, we recommend that you move the battery installation position to the trunk.
1, aluminum three-layer radiator
2-3 layer intercooler
3, aluminum intercooler piping
4, mounting stay
5, silicone hose band
6, electric fan extension harness
6 points set price
[About the product]
Brand new unused
[About compatible models]
RX-7 FD3S type 1-6
[Installation]
If you bring your vehicle to our showroom (Nerima Ward, Tokyo), you can also install it.
Please contact us regarding wages.
[Others]
If the manufacturer is out of stock, you may have to wait about 3 weeks.
If you are in a hurry, please confirm the delivery date before ordering.