Super Now Three Piece Rear Toe Control Upper Arm Links RX-7 FD3S (Orange Alumite)
When you select the country, shipping fee(Japan Post) will be calculated automatically.
But due to the Coronavirus situation, Japan Post is only accepting sea freights for most countries at the moment.
If you want the item sooner, please let us know.
We could set up the shipping with alternative carriers.
Model

FD3S RX-7

Category

SUSPENSION & ARM

Brand

SuperNow Engineering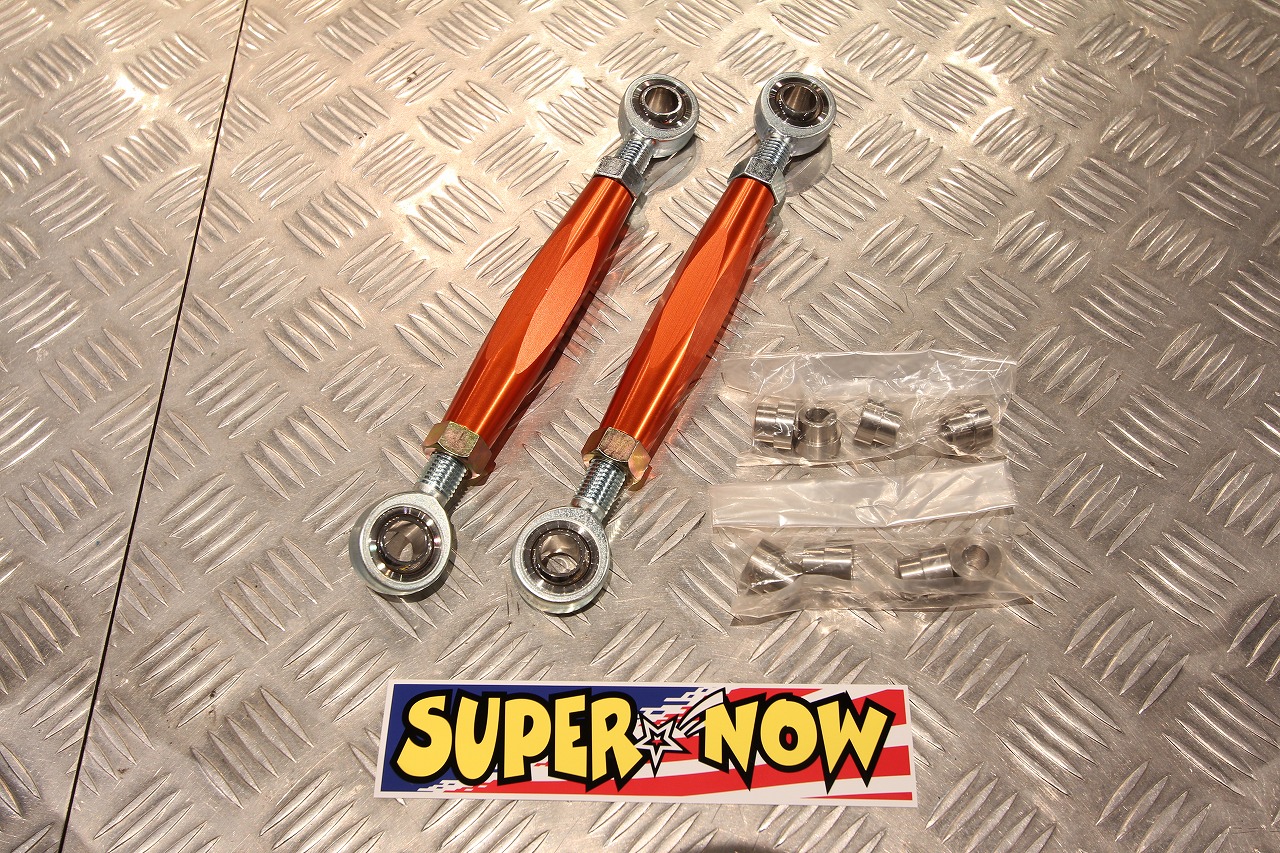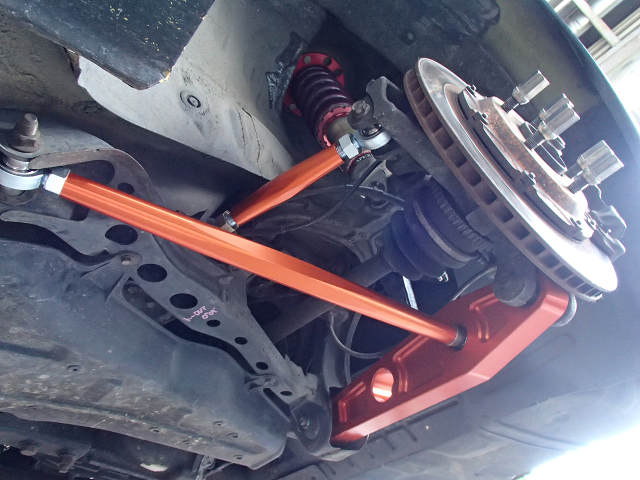 Super Now Three Piece Rear Toe Control Upper Arm Links RX-7 FD3S (Orange Alumite)
Use:
Upper rear toe control links for sports driving and circuit use.By attaching this product the habitual movement in the rear of your RX7 will be greatly reduced.These control arms allow you to change out the pillow-ball mounts by removing only the arms themselves.No need for punching out each individual pillow ball.
Product Details:
Left and right rear toe control upper arm links.The control arms have are precision manufactured with NMB 3 piece Duralumin and finished with a coating of anodized orange Alumite for lasting strength corrosion resistance.
Product shipping and pricing:
For shipping details, questions and international shipping quotes please contact us for further information.
Compatibility:
Type 1 - 6 FD3S RX-7
Mounting:
We also offer in house installation work, in which case you will need to bring your vehicle to our showroom. (Nerima-ku Tokyo).Please contact us for more information regarding mounting prices.
Other:
We usually have stock, but there are times when rare or smaller parts are out of stock, please take this into consideration.
People with rushed orders please confirm your delivery time before placing an order.
For one off production for other cars please contact us directly.
For further questions please contact our sales devision.