Body shop new type original 80 LFA bumper only canard
JZA80 SUPRA / EXTERIOR & AERO / Body shop Newtype
Body shop Newtype made tuning parts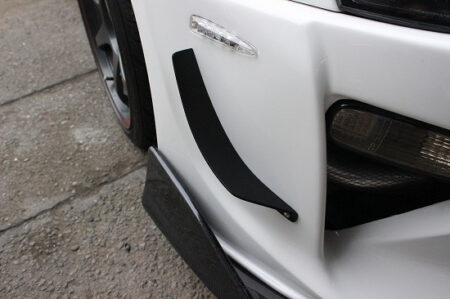 | | |
| --- | --- |
| Model | JZA80 SUPRA |
| Category | EXTERIOR & AERO |
| Brand | Body shop Newtype |
Missing item
It is a canard only for the body shop new type original 80 LFA bumper. The material is mat black finish with FRP.
The back side that is often used in canards is FRP's matte mesh finish and wet carbon, but there is no split surface, and both sides are finished with a slip.
Also one side for installation: It can be fixed with 3 bolts and bolts are also included.
About installation
If the vehicle is brought to our showroom (Nerima-ku, Tokyo), painting and installation work is also possible. Please inquire separately regarding labor costs.
Others
In the case of manufacturer shortage, you may have to wait for about three weeks. If you are in a hurry, please confirm the delivery date before ordering.