RX-7 FD3S RE Amemiya REAR SUPER CANARD CF for AD-GT KIT
Model

FD3S RX-7

Category

EXTERIOR & AERO

Brand

RE Amemiya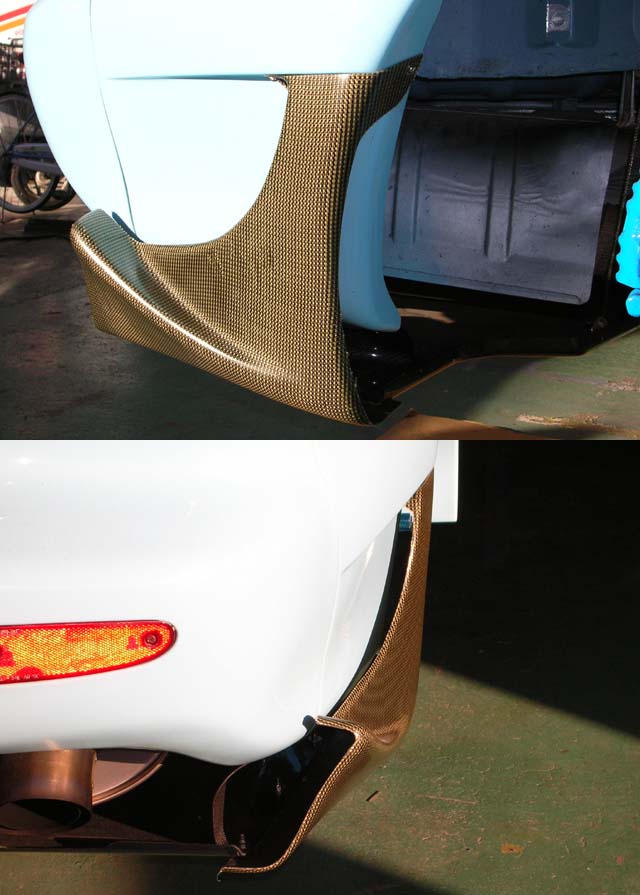 Product Description:
RX-7 FD3S RE Amemiya Carbon Bowtech GeneratorHelps correct air flow as well as reinforce the diffuser.The two pieces in the center of the diffuser and the side piece canards attached to the left and right of the diffuser make up the Bowtech Generator set.We use the Bowtech Generator set on our Car Shop Glow demo car.
About the product:
Band new-unusedWet Carbon
Compatibility:
RX-7 FD3S type 1-6
Mounting:
We also offer in house installation work, in which case you will need to bring your vehicle to our showroom. (Nerima-ku Tokyo).Please contact us for more information regarding mounting prices.
Other:
If we are out of stock, ordering from the manufacturer will take up to 3 weeks.People with rushed orders please confirm your delivery time before placing an order.If you have any other questions please contact our sales devision.