RE Amemiya D1 wide body kit CF MODEL-05 RX-7 FD3S
When you select the country, shipping fee(Japan Post) will be calculated automatically.
But due to the Coronavirus situation, Japan Post is only accepting sea freights for most countries at the moment.
If you want the item sooner, please let us know.
We could set up the shipping with alternative carriers.
Model

FD3S RX-7

Category

EXTERIOR & AERO

Brand

RE Amemiya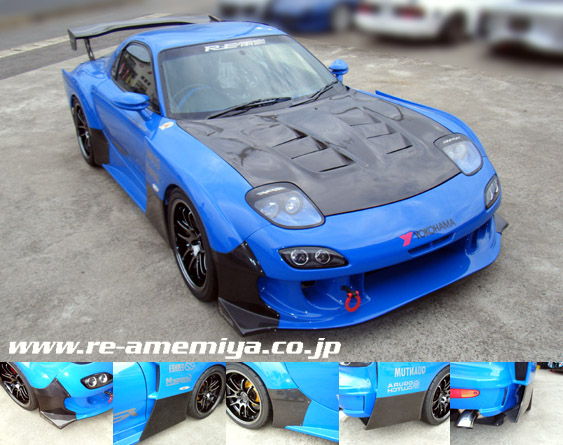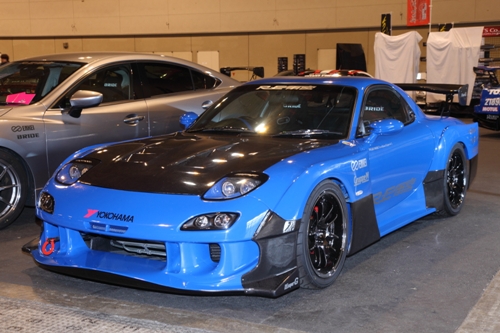 RX-7 FD3S RE Amemiya D1 Carbon fiber Wide-body kit (Model 05)
Product Description:
2014 D1GP Series race car's new body kit.This kit uses the Facer-N1 Model 05 bumper so it is very friendly for those who daily or street their car.(Slight modification is required to fit this kit.)Kit Contents:1. Facer N-1 05 bumper2. Front bumper protector (FRP)3. Front fenders (FRP)4. Front fender diffuser (CF)5. Side step (FRP)6. Side step protector (FRP)7. Rear fender (FRP)8. Rear fender diffuser (CF)9. Rear diffuser (PRO CF)The carbon fiber F bumper and side step protectors in the image can be special ordered.
About the product:
Brand new-unusedFRP and Wet Carbon.
Compatibility:
RX-7 FD3S type 1-6
Mounting:
We also offer in-house installation work, in which case you will need to bring your vehicle to our showroom. (Nerima-ku Tokyo)Please contact us for more information regarding mounting prices.
Other:
This product is built to order. After orders are confirmed the products are assembled. Build time is generally 3 weeks.