RX-7 FD3S RE Amemiya 90 Curl Dolphin Tail Exhaust (Flange 80mm)
Model

FD3S RX-7

Category

EXHAUST

Brand

RE Amemiya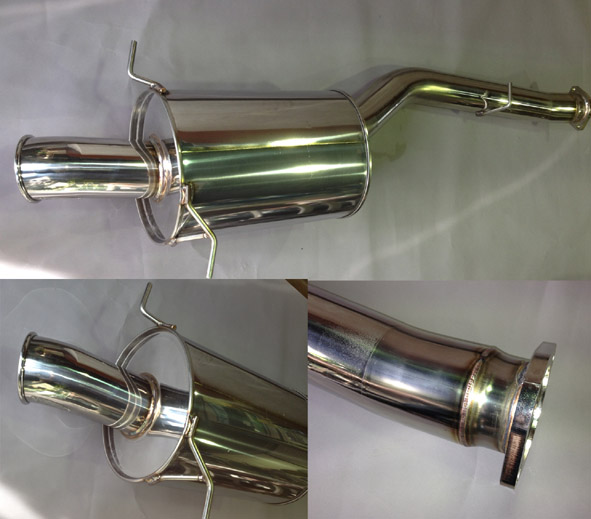 Product Description:
To keep up with ever rising high boost tuned cars the new exhaust uses 90mm thickened stainless steel piping and a super quiet high-flow muffler that doesn't impair the power of the engine was added. This product has 3 different models to help accommodate your tuning needs. For more questions regarding the 3 models please contact us directly. (For competition/circuit use – For street use refer to your local automobile laws)
About the product:
Full stainless steelBand new-unusedPiping diameter/width:Flange: 80mmMain piping: 90mmDolphin tail: 101mm This muffler can only be installed after the original center piping/or stock catalyser.
Compatibility:
RX-7 FD3S type 1-6 vehicles
Mounting:
We also offer in house installation work, in which case you will need to bring your vehicle to our showroom. (Nerima-ku Tokyo).Please contact us for more information regarding mounting prices.
Other:
If we are out of stock, ordering from the manufacturer will take up to 3 weeks.People with rushed orders please confirm your delivery date before placing an order.If you have any other questions please contact our sales devision.