Christmas campaign: Free shipping on glow products (12/05-12/31)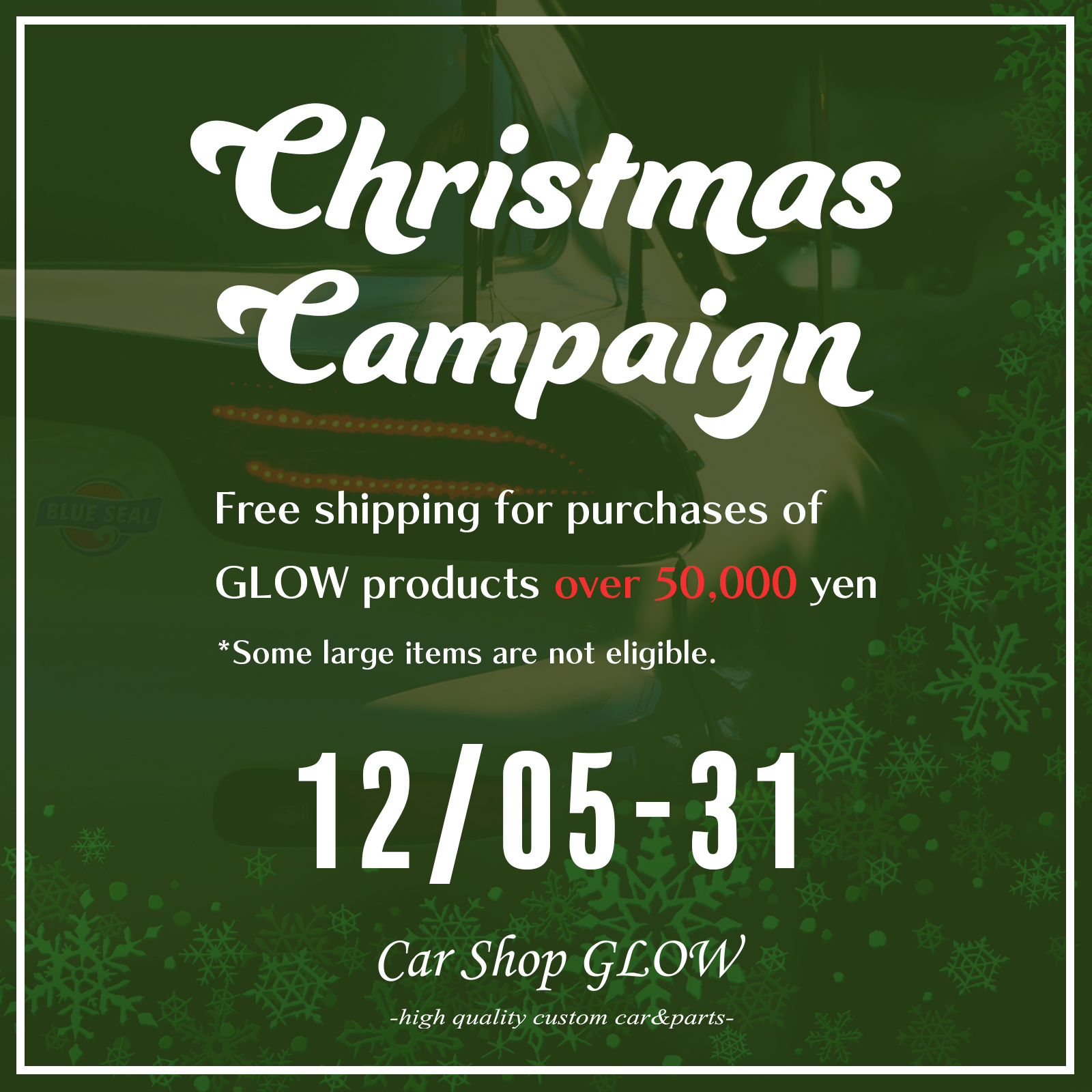 We are running a Christmas campaign for overseas customers!
Free shipping on purchases of CAR SHOP GLOW products of 50,000 yen or more!
Target products: All products manufactured by CAR SHOP GLOW
Target period: All payments from December 5th to December 31st
*Some large items and countries where EMS is suspended are not eligible.
Please note that depending on the product, delivery times may be longer.